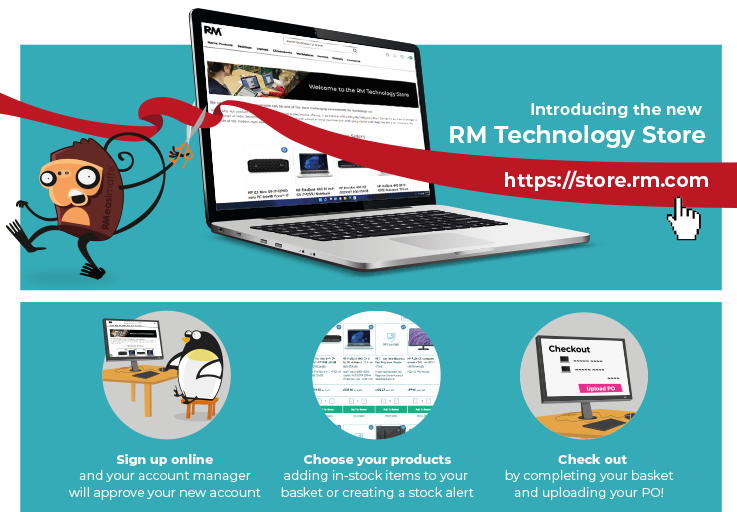 Please note: at this time user accounts for the RM Technology Store are only available to UK school staff
with the approval to make purchases on behalf of your establishment.
User accounts will only be approved for UK school staff using their establishment address and email.
A valid PO is required to place an order; this must be uploaded at the point of ordering.
Existing RM customers should first sign up for a new account -
your login credentials to store.rm.com are not shared with other RM sites or products.