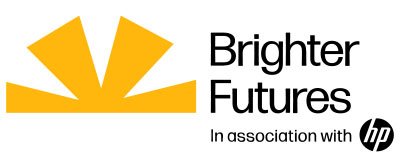 Trade in old desktops and laptops, no matter the brand,
and get up to £150 cashback against new HP devices.

Purchase qualifying HP products within the offer period.

Submit your online claim within 30 days of your date of purchase.

Your old devices
are collected.

You receive your
cash back reward.
Key features of the scheme

Is my establishment eligible?
All schools in the UK are eligible to the scheme.

How does the cash back work?
For each and every qualifying HP device you purchase, an old device can be traded in to receive a reward of either £50 or £100 - the level of cash-back reward available is set by the devices you are purchasing, not what you are recycling. You can find the current qualifying devices and their respective reward values below.

What can we trade in?
It doesn't matter what brand of device you trade in, only that it powers on and is less than 10 years old. Devices with an integral screen should be at least 10".

What if we don't have any devices to trade in?
When purchasing your new HP devices from RM you have the option to source the old machines you return from your parents and local community. By setting up a personalised community trade-in site you can accept donations of old IT devices from pupils, parents, local businesses and the community and turn these into cashback rewards for your school. Once you have received the donation devices you can make a claim using these as your trade-in devices and get the same cashback rewards as if you were trading in your own old devices.
£100 reward value
The devices below qualify for a £100 trade-in reward.
£50 reward value
The devices below qualify for a £50 trade-in reward.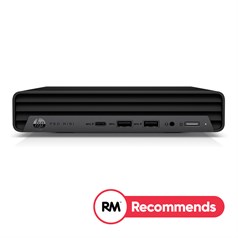 5W7U1ES#ABU
HP Pro Mini 400 G9 I312100T 8GB/256GB
/ 3 Year Next Business Day Warranty
What are the benefits?

Get money back for educational devices that are old or no longer in use.

Old hardware is recycled in a responsible way that is GDPR compliant.

Stretch your budget and reallocate funds to other technology requirements.
Ready to make a claim?
If you have already made your new HP purchase and want to start the claim process please visit the Brighter Futures website to set up your cash back claim and book your device collections, or get in touch if you'd like to discuss the scheme further and for help getting set up to accept community trade ins from your parents or other local donations.